We manage a network of cca 50 websites and website portals around topics such as online casinos, sportsbetting, mobile betting, or few regarding loans, coffee, boardgames or generic traffic generation.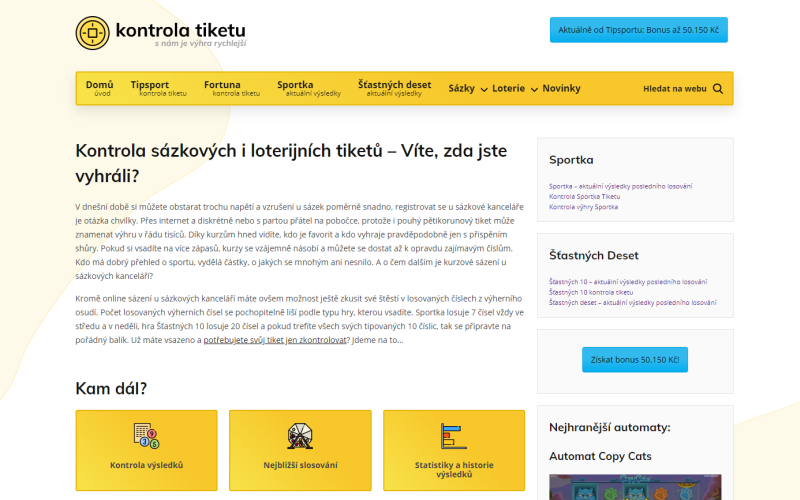 One of them: www.kontrola-tiketu.cz was begging already some time for redesign, rebranding and complete update of the entire website. Code was done by Pavel Mareš – https://www.mares-pavel.cz/.
It was released 15.5.2020 and right after few days of operation it brought dramatically increased conversion and goals fulfilment.