Czech ministry of finance has blocked more then 120 websites of illegal operators in Czech republic. Well, put a list of those on their website.
115 lines of that list belongs to 1xbet.com, and their other domains 1xbet1… 1xbet110.com, but also other. The fight will be for ministry of finance very tough. As you can read on 1xbet.com website… if you sign in at their special phone number, you can get every time they change the domain the new one by push notification or sms. Well, seems like customer centric approach.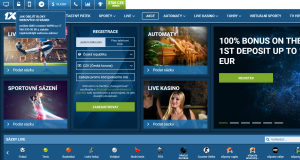 The latest one is: 1XIIV.XYZ, but is also on the list of ministry of finance. So guys from ministry might have opted in for the updates too… Smart move!
Some other on the list:
1xbet.com
thelotter.com
webmoneycasino.com
betworld.com
bosscasino.eu
sportingbull.com
eatsleepbet.com